Application by the Numbers - October 1
Updated: Tuesday, October 6, 2020
All Applicants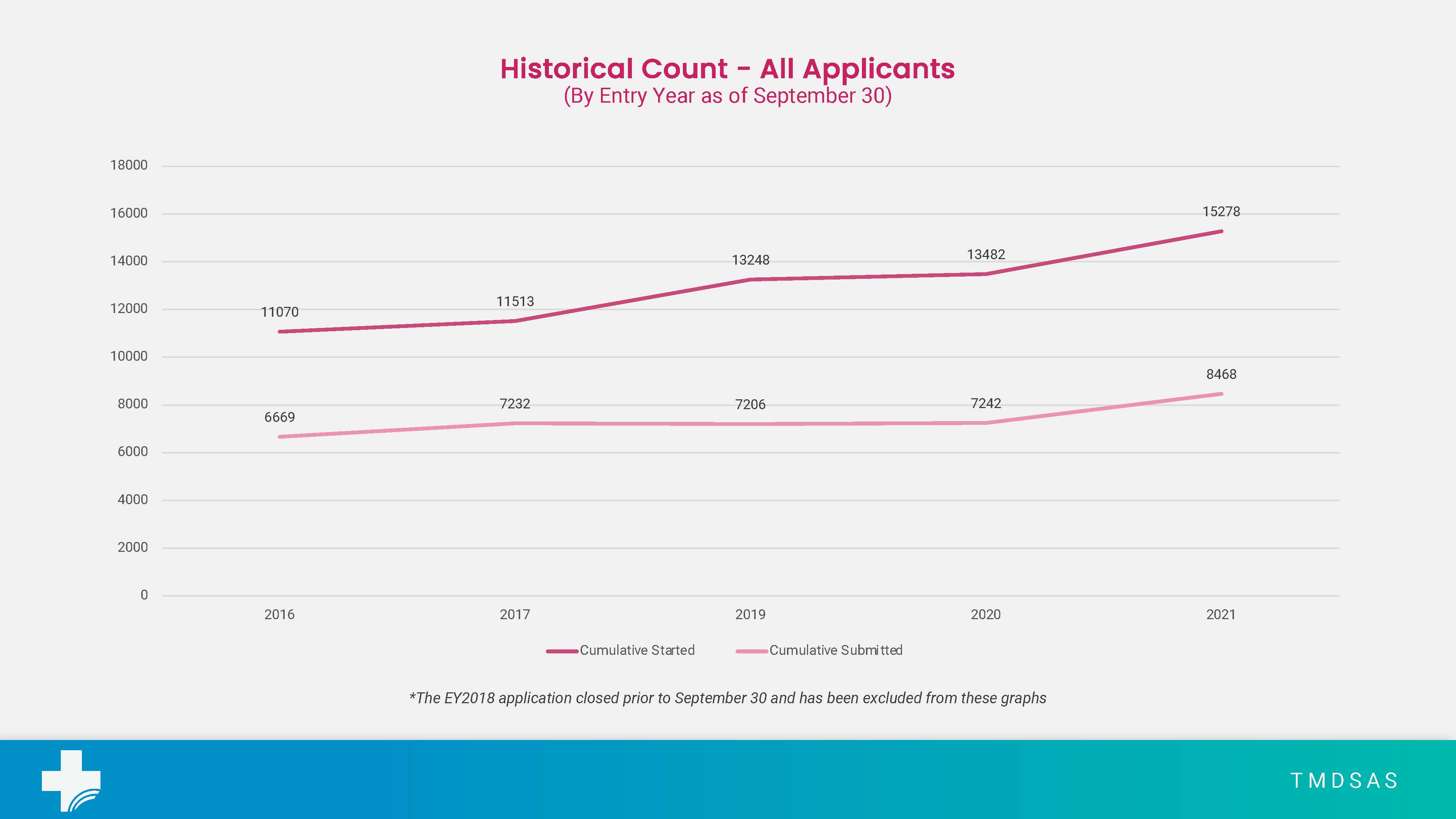 On a national scale, applications to professional school have increased significantly, and TMDSAS sees that same trend in our applicants. With a 13% increase in submitted applications as of September 30 and a 17% increase in started applications, it's safe to say that the last month of the application cycle will continue to contribute to historical increases in applicants.
Since we are now entering the month during which the application was extended, there will not be comparable data for the next month, but we will provide an update for how the end of the EY2021 application cycle compares to the deadline from other years.
Dental Applicants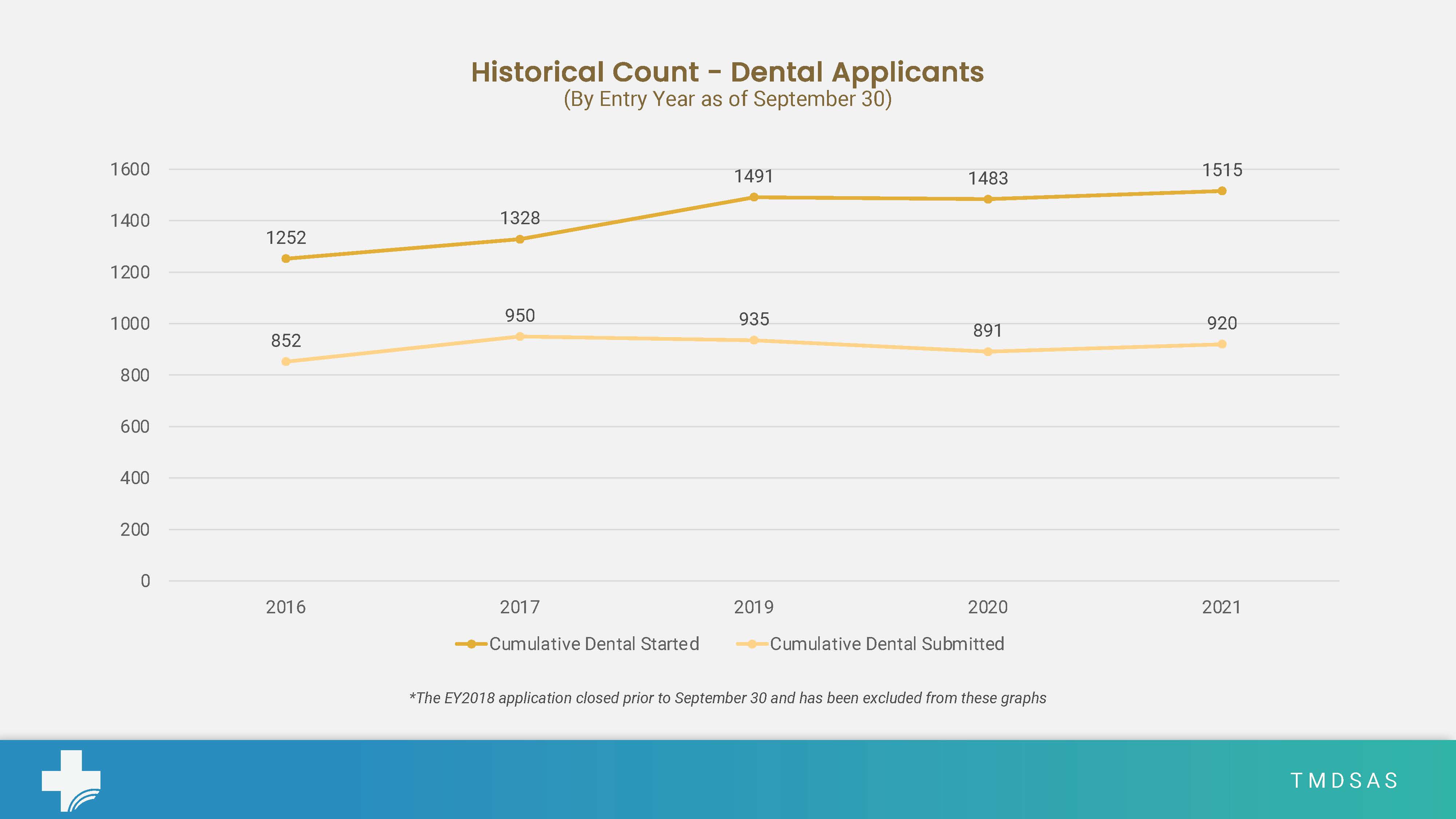 Focusing on our Dental applicants, we've seen a 3% increase in submitted applications (+29 applications over EY2020). There are also 32 more applicants when compared to the same time last year. Over the past three cycles, this volume of applicants is congruent, and the addition of the Texas Tech University HSC El Paso Woody L. Hunt School of Dental Medicine is sure to increase the size of the matriculated class.
Medical Applicants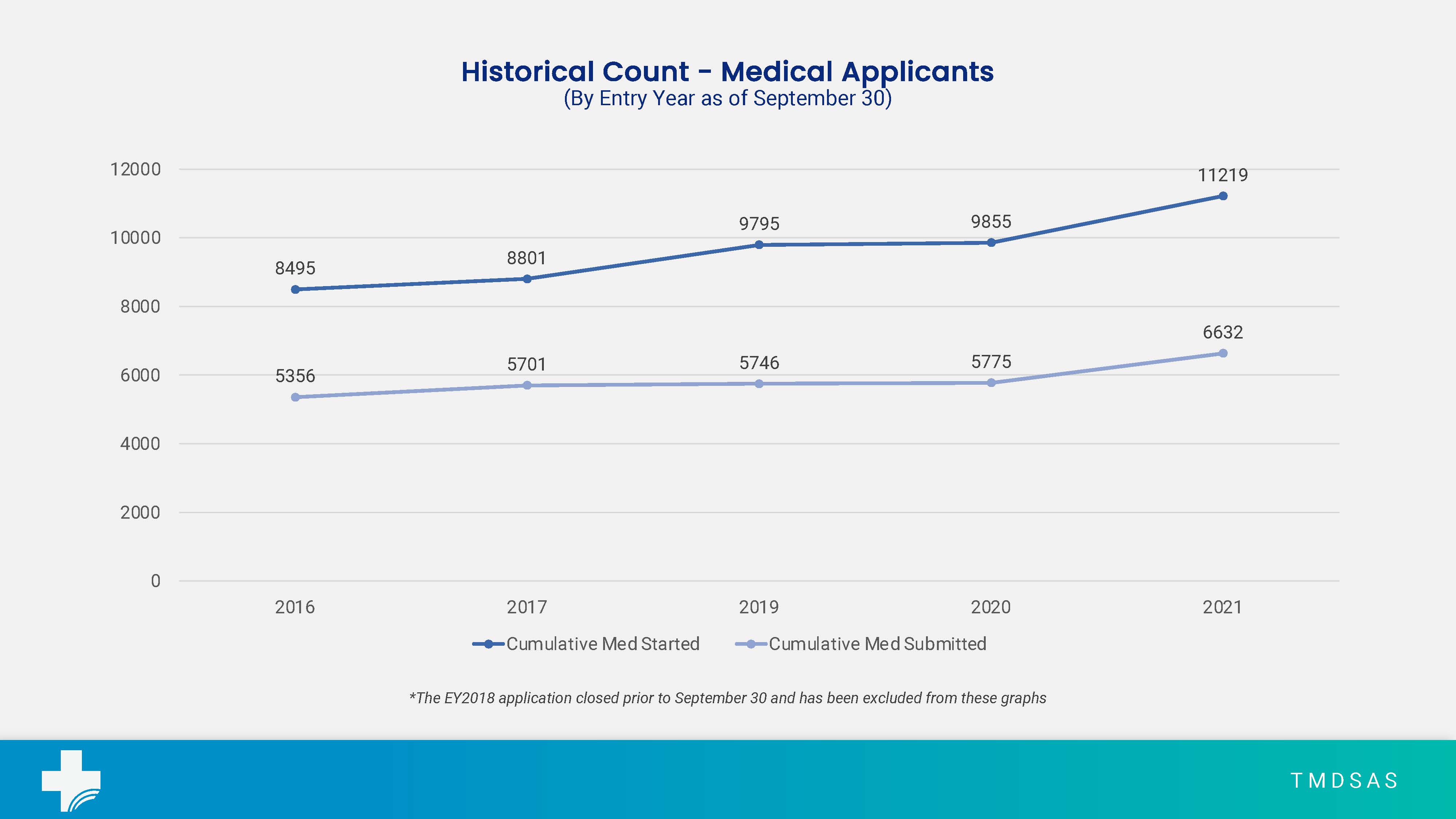 Medical applicants are the primary driver for total applications started and submitted at TMDSAS with an increase of 14% over last year (+1364 applicants) started and 15% more have submitted (+857 applicants) over last year. While there are several factors that contributed to this increase, it's clear that we can continue to expect to see more applicants submit their TMDSAS application to medical school before the EY2021 deadline.
Veterinary Applicants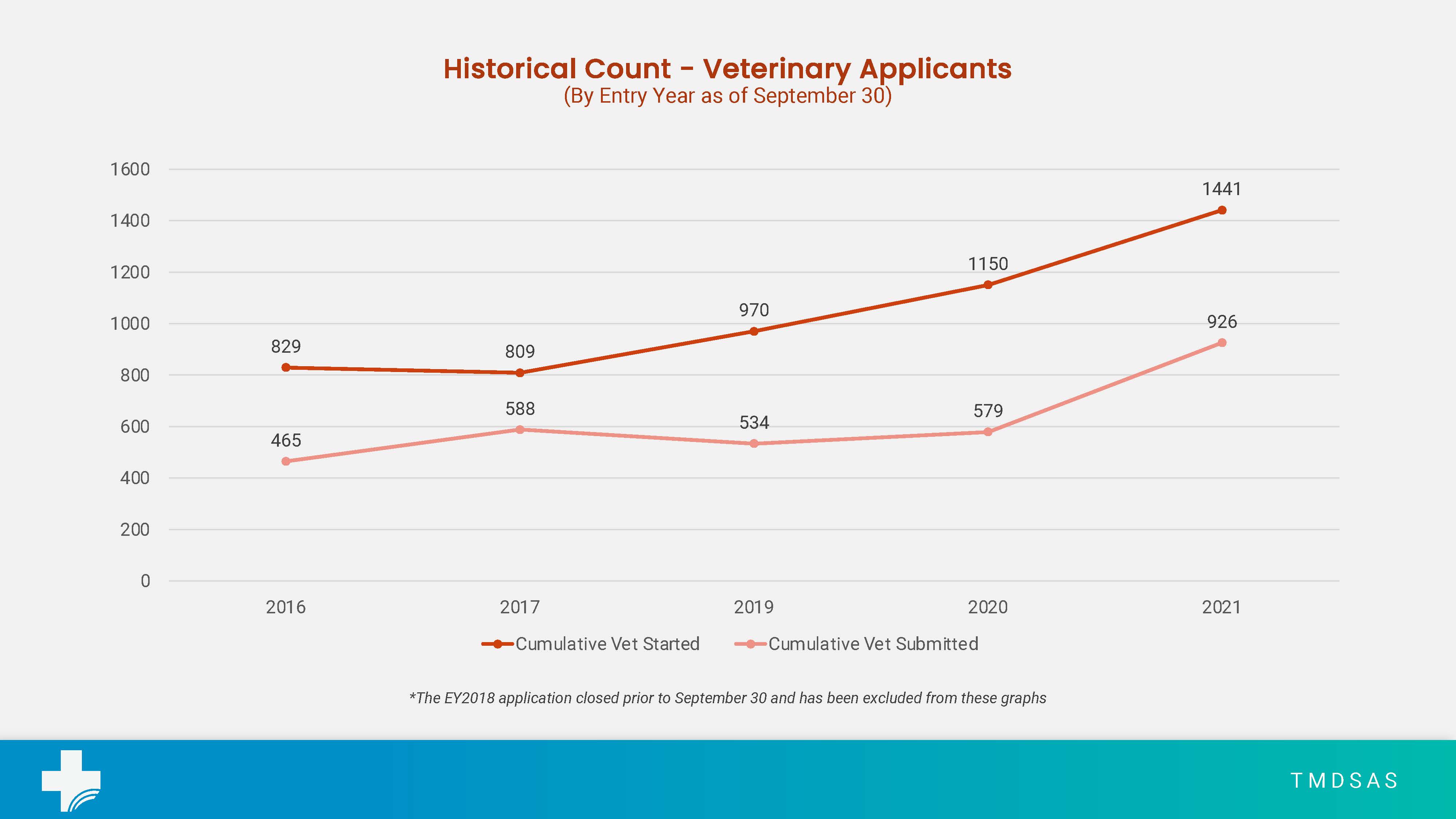 While the Veterinary applicant pool is smaller, the growth this year has been explosive with an applicant pool increase of 291 applications, or 25%. In addition, submitted applications have gone up 60% over last year (+347 applications). This is largely driven by the Texas A&M College of Veterinary Medicine's deadline in September. However, since the newest TMDSAS school, Texas Tech University School of Veterinary Medicine is now accepting applications, we're sure to see more veterinary applicants in the coming months until the deadline in December.
While we continue to see increased applicant numbers, don't forget that the TMDSAS member institutions have shared how the COVID-19 pandemic has affected their application cycles, and subsequent deadlines. Learn more on the TMDSAS Impacts Caused by COVID-19 page. There is still time to submit an application for consideration in the EY2021 application cycle.